Leads Extractor – Google Maps Edition
Generate B2B quality leads within seconds. Save many hours and spend those saved hours on closing those generated deals!
*Scroll down below to our how-to guide

HOW TO USE THE EXTENSION?
Download the extension and go to Google Maps (.com). 
Find businesses by category you are looking for
(Like in the example below; Car dealerships in Amsterdam)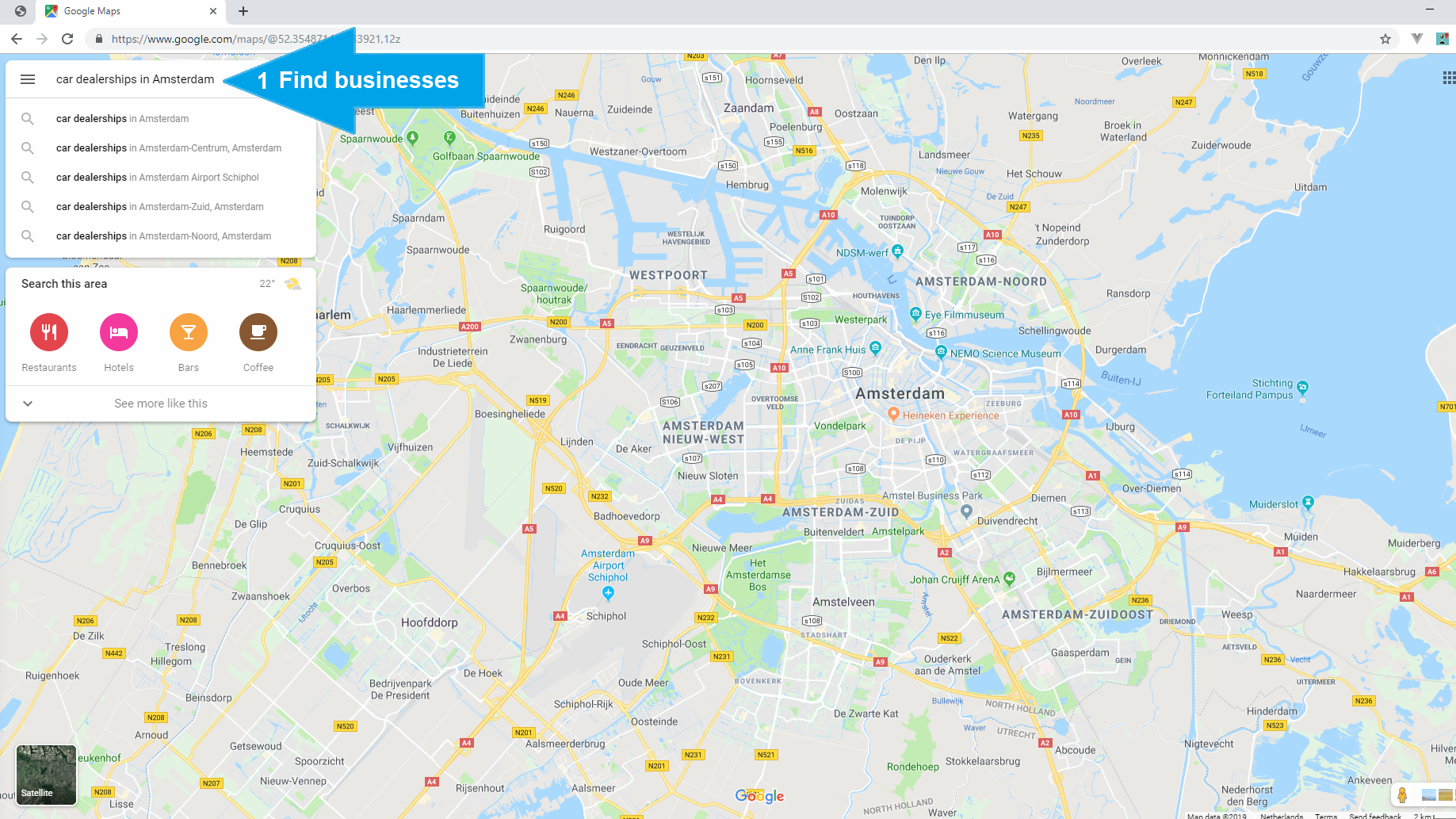 Go through the Google Maps results by pressing the > (pagination icon) till the end.

Optional: Use the "Update results when the map moves" and move around in Google Maps instead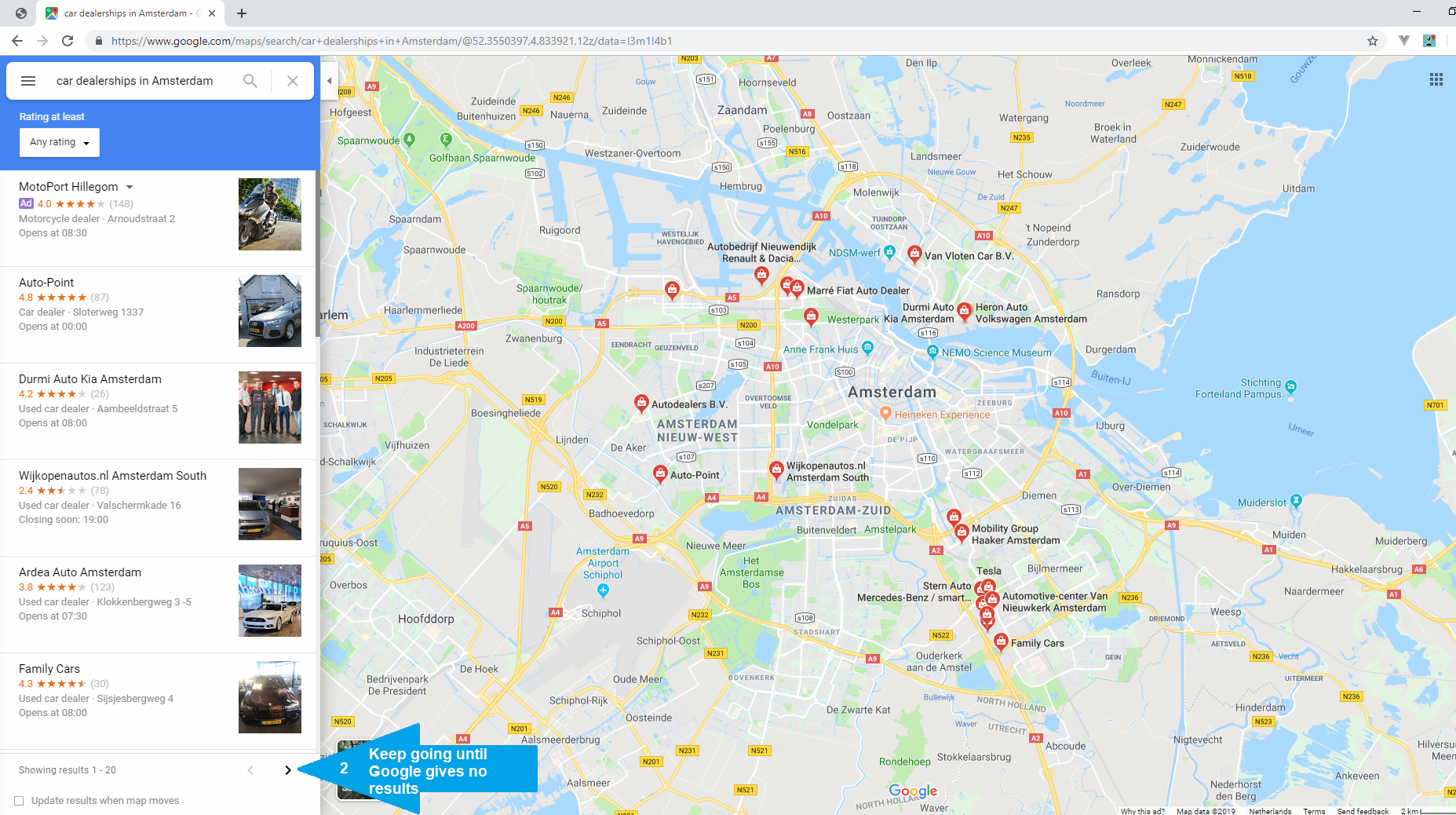 Lastly open up the extension and press the green extract button to retrieve the data into an excel spreadsheet.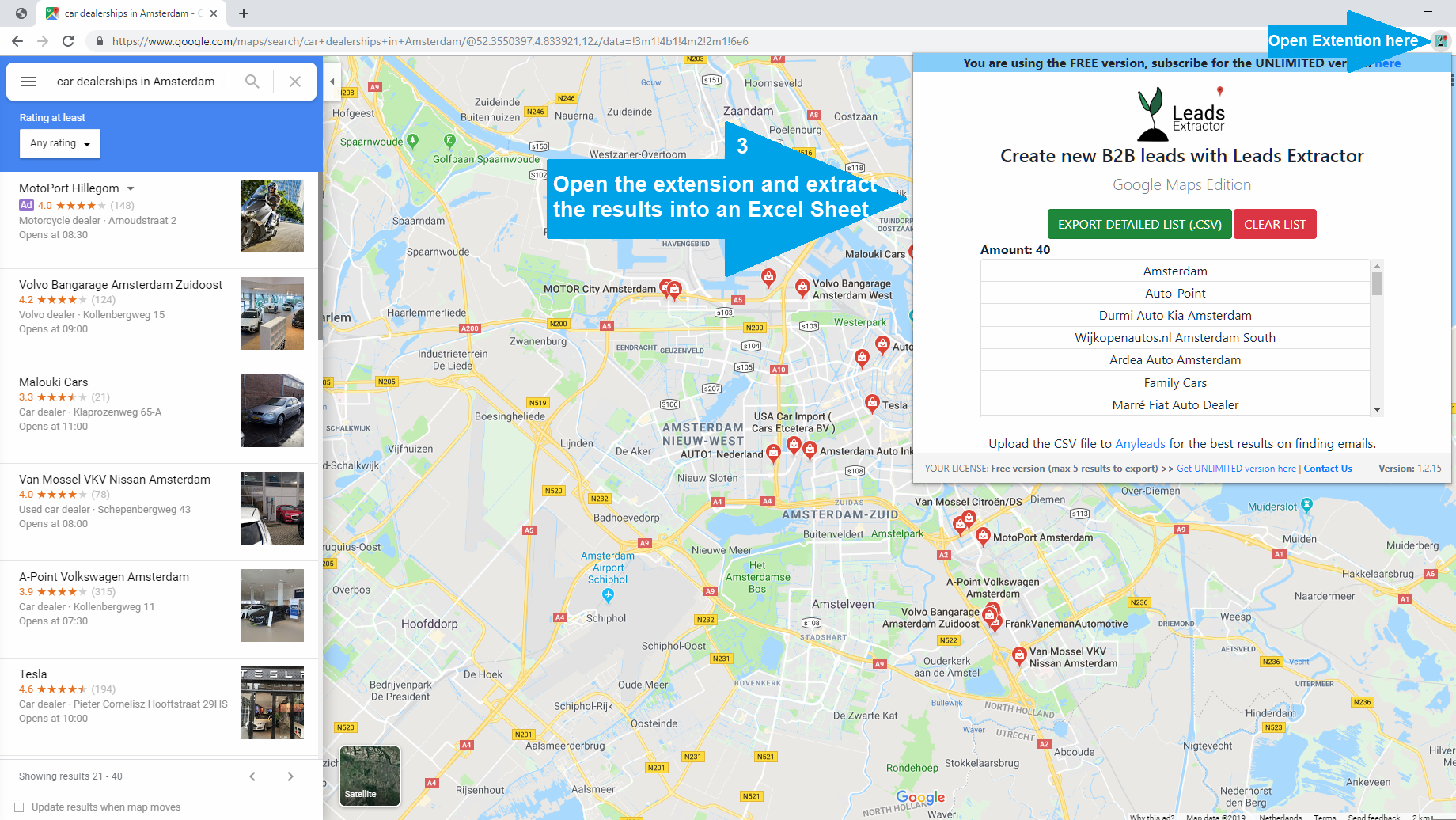 Ran into any issues? Contact us at support@leads-extractor.com
If you decide to buy the unlimited version, make sure you use an email which is the same inside the Google Chrome Browser.
DISCLAIMER: All data collected by the extractor will not be stored locally on the computer where you install the extractor extension. The extractor will NOT attempt to offload, distribute, broadcast, sell or in any way share collected data. We designed Leads Extractor with the privacy of the user's data in mind.
Checkout our Privacy Policy here