Leads Extractor – Google Maps Extractor Edition
Generate B2B quality leads within seconds based on up-to-date company information with Google Maps Extractor.
Stop wasting your efforts with outdated databases and start saving money and time to spend closing those new generated B2B leads instead.
*Scroll down below to our how-to guide

HOW DOES THE GOOGLE MAPS EXTRACTOR WORK?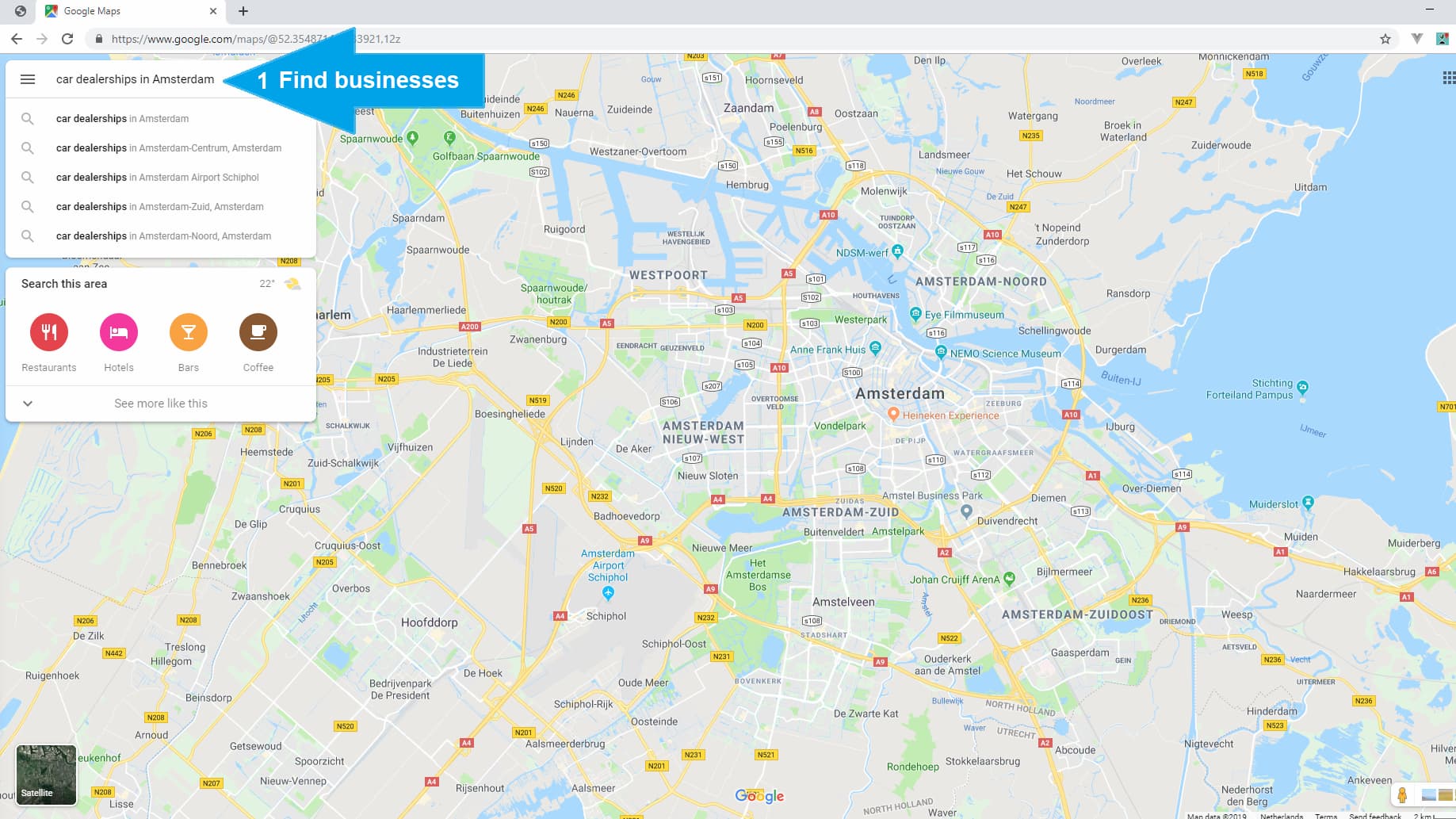 1 – Let's get started
First find any businesses through the Google Maps search bar (example: Restaurants in Amsterdam)
So say you wanted to a local restaurant to hire you, you could show them a list of local food distributors they could use to cut costs. (Yeah, there are other possibilities with this.) Or as an agency you will be able to pull up a list of potential clients for your clients to show.
Onto the second step.
2 – Pull in results
The second step is to press the bottom navigation icon > (the blue arrow shown in the screenshot on the right) to move through the results from Google Maps until there are none.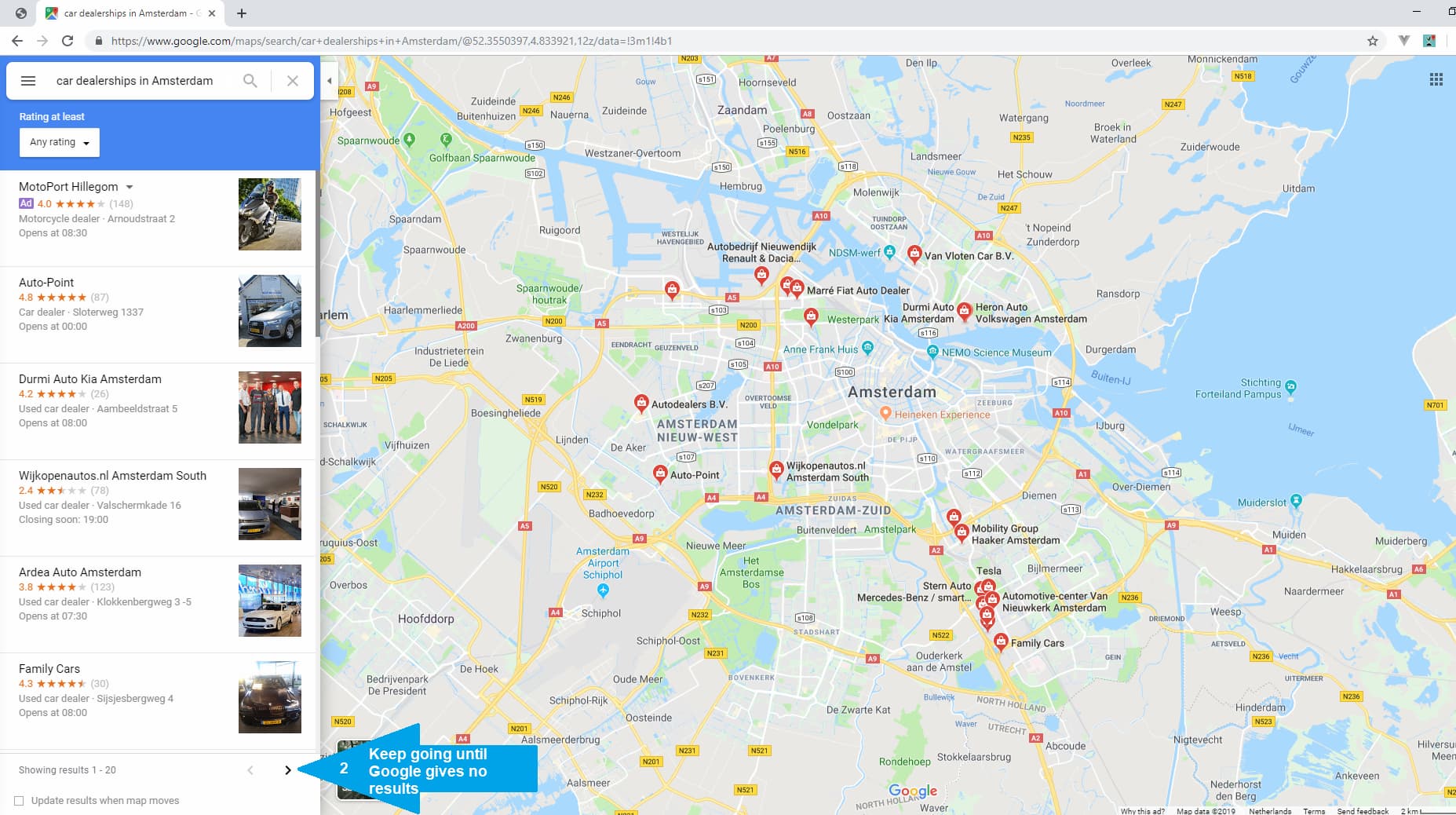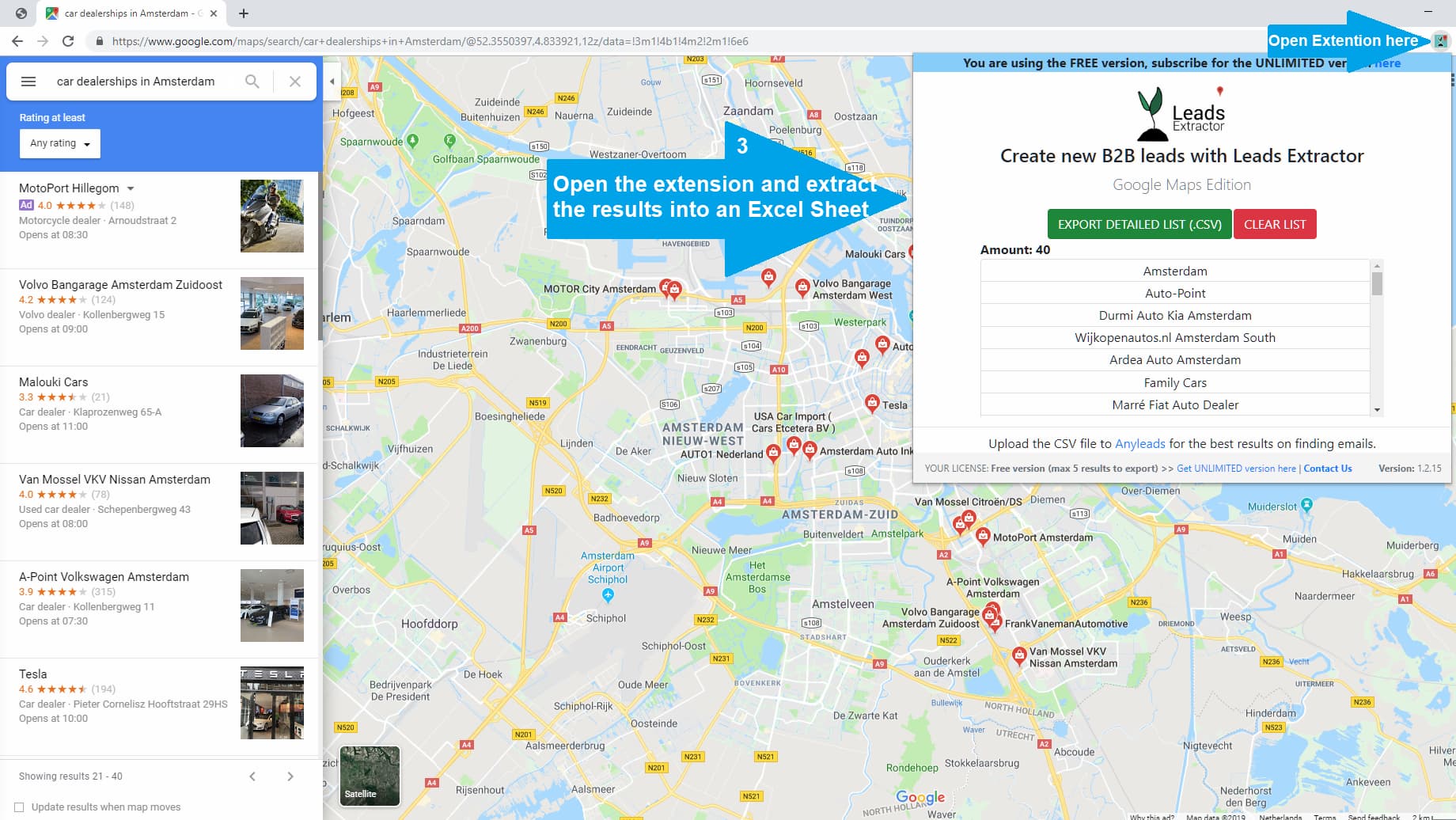 3 – Download results
Lastly open up the extension in the top-right corner of the Chrome Browser and press the green EXTRACT DETAILED LIST button. When pressed, simply press the appearing DOWNLOAD button to retrieve the results into an excel spreadsheet format.
Easy, peasy!
Ran into any issues? Contact us at support@leads-extractor.com
Make sure you use an email which is the same inside the Google Chrome Browser (preferable GMAIL/G Suite).
DISCLAIMER: All data collected by the extractor will not be stored locally on the computer where you install the extractor extension. The extractor will NOT attempt to offload, distribute, broadcast, sell or in any way share collected data. We designed Leads Extractor with the privacy of the user's data in mind.
Checkout our Privacy Policy here